WHY


BAA Training?
One of 3 major ATOs in Europe providing full-scope pilot training from Ab Initio to Type Rating
Four simulator training centers and three flight bases.
Best students are often referred to partner airlines for employment
Airline level admission assessments are developed in close collaboration with airlines, allowing to prepare highly qualified First Officers
Flight training is conducted at an international airport, enabling students to get used to their future work environment
Freedom to choose from in-class and virtual classroom theory training
Highly competent training instructors who at the same time work as airline Captains and First Officers
ATPL INTEGRATED
(SPLIT FORMAT)
program structure
ATPL Integrated (Split Format) is extensive training on a tight schedule which offers a fast turnaround. It is divided into several phases, some of which are 'split format,' meaning that students do theory and flight training simultaneously.
ATPL THOERY
(stage 1 - Basic Knowledge)
TYPE RATING +


Base training

After initial training, every licensed pilot has a new milestone – acquiring a Type Rating and completing Base training. This step is crucial as it authorizes them to operate a specific type of commercial aircraft (such as Boeing or Airbus, etc.). Taking one of the all-in-one packages described above will reduce the total cost of your training.
TYPE RATING
theory (incl. CPT)
4 tests &
Final exam
HOURS
106 - 131
DAYS
18 - 21
FULL FLIGHT
simulator training
Type Rating
skill test
HOURS
36 - 40
DAYS
12 - 14
You are an
AIRLINE
PILOT
Get one step closer today
Contact us
Please fill out the form, and we will assign you a personal manager at BAA Training. The manager will take you through the entire selection process.
Document screening
Candidate assessment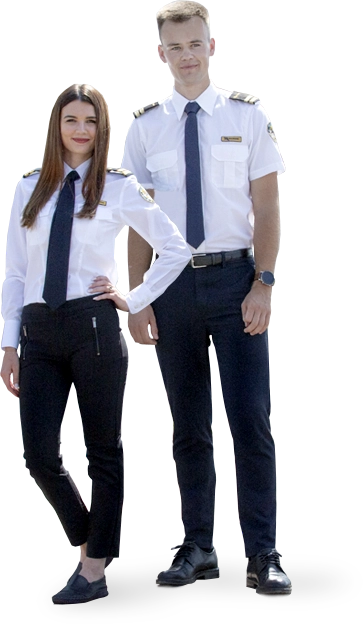 How to get a medical certificate?
Education
Secondary or higher
Physical status
Valid EASA 1st Class Medical Certificate
Personal competence and aptitude
Completion of special tests and interviews developed by the selection committee of BAA Training is necessary
Theoretical preparation
Knowledge of Mathematics, Physics, and English is of key importance





What is the difference between modular pilot training and integrated pilot training?
What license will I get if I complete an ATPL Integrated course? A CPL Modular?
Will I be eligible to apply for an airline job after completing ATPL Integrated or CPL Modular?
What is Type Rating?
Can you help me get a job after ATPL Integrated or CPL Modular?
What is the price of ATPL Integrated? CPL Modular?
What is the difference between modular pilot training and integrated pilot training?
During CPL Modular, you can train at your own pace and complete module by module. In contrast, ATPL Integrated requires you to do training following a full-time curriculum that combines different training stages.
STUDENTS' LIFE


at a Glance