Study from anywhere
EASA standard real-time classes
Maintain your study/life balance
WHY CHOOSE


PPL Virtual?

PPL Virtual, just like a regular PPL, takes you from little or no flying experience to a fully qualified private pilot in less than a year! However, the virtual program allows you to study theory remotely via a dedicated platform, which offers several benefits.

Study from anywhere

You can study PPL virtually, regardless of the country you are from. Since there is no requirement to travel anywhere (except for the CAA exams part), you can reduce your expenses considerably by not paying for accommodation and living in a foreign country.

EASA standard real-time classes

To make things clear, virtual theory at BAA Training is not the same as "self-study." The ground lessons are delivered every workday in real time by professional and well-trained lecturers whose teaching methods fully comply with EASA regulations and standards. The classes are not recorded, but attendance is compulsory to maintain 80% of the required attendance rate.

Maintain your study/life balance

Maintain your study/life balance Virtual PPL theory takes only 3-4 hours of your time per day, unlike in-class learning, which takes 5-6 hours per day. It gives you the flexibility to plan your day, maintain your study/life balance and have sufficient time left for a part-time job, your hobbies, family and friends.

Innovative virtual classroom

The virtual classroom with AI integration offers an immersive and intuitive environment. You can attend classes there, access interactive and regularly updated EASA training materials containing stunning imagery and 3D models, complete progress tests and school examinations, use a discussion board and talk to peers.
WHY


BAA Training?
One of 3 major ATOs in Europe providing full-scope pilot training from Ab Initio to Type Rating
Four simulator training centers and three flight bases
Best students are often referred to partner airlines for employment
Airline level admission assessments are developed in close collaboration with airlines, allowing to prepare highly qualified First Officers
Flight training is conducted at an international airport, enabling students to get used to their future work environment
Freedom to choose from in-class and virtual classroom theory training
Highly competent training instructors who at the same time work as airline Captains and First Officers
PPL VIRTUAL


program structure

The program contains 171 hours of theory completed virtually and 47 hours of flying under VFR on a single-engine aircraft.
Contact us
Please fill out the form, and we will assign you a personal manager at BAA Training. The manager will take you through the entire selection process.
Document screening
Candidate assessment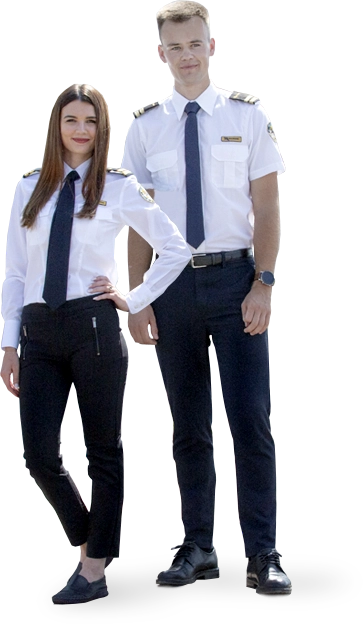 How to get a medical certificate?
Physical status
Valid EASA 1st or 2nd Class Medical Certificate
Language proficiency
Good command of English
OUR STUDENTS


fly for
EXPLORE OUR


training locations!
Ground school:


ONLINE

It is a theoretical part of your training that you will complete online via a dedicated virtual classroom.

The virtual classroom (online) learning stands for excellent quality EASA training that you can do anywhere in the world, avoiding traveling and living abroad expenses.

The virtual classroom offers dynamic learning possibilities, including access to instructor-led lectures, schedules, notifications for upcoming classes or exams, in-class group or peer-to-peer conversations, group assignments, and more.
Flight school:


Spain

Our main flight base is in Spain, Lleida-Alguaire International Airport. It is a convenient location with developed infrastructure and a suitable climate for conducting training year-round.

It is possible to complete theory in Lleida-Alguaire, too, to align it with your flight training.

Our second flight base is in Castellón-Costa Azahar Airport, to which flight training can sometimes be transferred due to changing circumstances.

You will practice on Cessna type of aircraft and FNPT device.
Does virtual training entail self-study or instructor-led lessons?
Will I take exams online while studying theory virtually?
Can I have a part-time job if I study virtually?
Does virtual training entail self-study or instructor-led lessons?
It is instructor-led pilot training via the virtual platform with many collaboration tools that support training in an automated and more scalable format. You can expect high-quality, comprehensive learning under EASA standard programs while being guided by professional instructors. Quality-wise, virtual training is no different from classroom-based sessions. On the contrary, it might captivate learners even more because of the enhanced interactivity it offers.
STUDENTS' LIFE


at a Glance