15
years of experience in the field
3
Training locations in Europe
10
State-of-art training devices
Enhanced career prospects
WHY
BAA Training
Our academy offers a comprehensive Cabin Crew training program strictly adhering to EASA (European Union Aviation Safety Agency) standards, ensuring students acquire essential skills and knowledge for a successful aviation career.
15 years of experience in the field
With over 15 years of experience in Cabin Crew Training, BAA Training has established itself as a pioneer in the industry, producing top-tier Cabin Crew professionals. Furthermore, due to our long-standing presence in the field, we have developed strong connections with airlines, who regularly ask us for student referrals.
3 training locations in Europe
We deliver Cabin Crew training in three European locations, each with its own unique charm and cultural richness. Whether you prefer the historic elegance of Vilnius, Lithuania, the sun-soaked beauty of Barcelona, Spain, or the romantic streets of Paris, France, you are free to select the training destination that resonates with you the most.
10 state-of-the-art training devices
All locations are equipped with advanced training devices, including Real Fire Fighting Training (RFFT) equipment, A320 DOOR & OWE, and A320/A321 SLIDER Training devices. All of them are designed to replicate real-life scenarios, ensuring that our Cabin Crew trainees receive hands-on experience in a secure environment.
Enhanced career prospects
A Cabin Crew attestation from BAA Training significantly increases students' chances of successfully passing airline interviews and securing employment. It serves as evidence of their readiness to handle various in-flight responsibilities, ensure passenger safety, and provide exceptional customer service.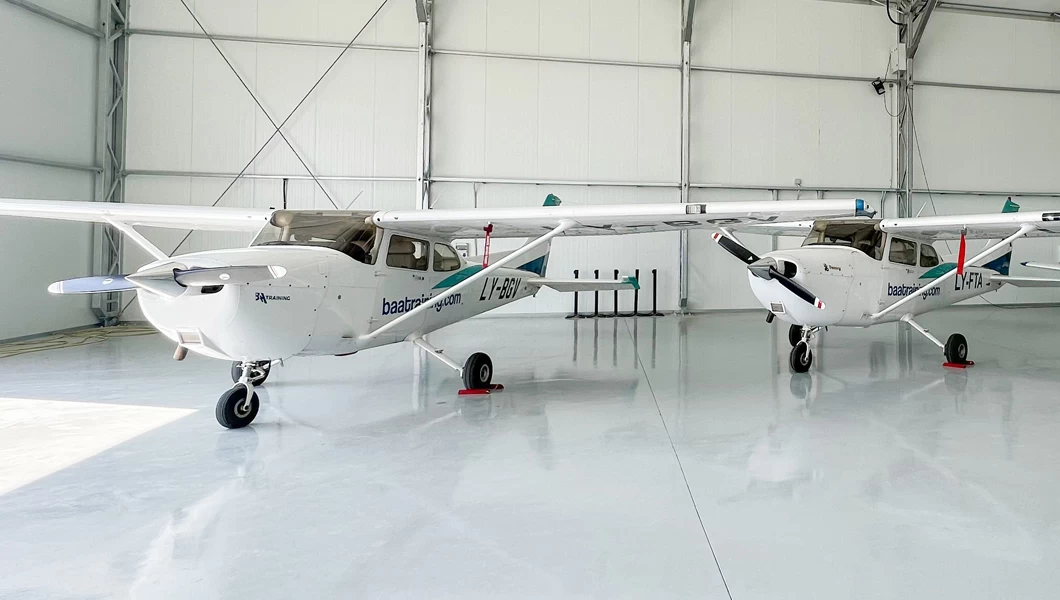 2023 12 08
Top 5 Reasons Why Cessna 172 Skyhawk Is Best Aircraft For Pilot Training
When the decision is made to become a pilot, and it's time to start looking for a flight school, many factors come int...
Read more