In demand among
many airlines
Smooth transition
to B737 NG
Job Interview
preparation course
WHY CHOOSE


B737 MAX Type Rating?

Choosing a B737 MAX Type Rating will help you launch a prospering pilot career, and here is why.

In demand among many airlines

Many airlines across the globe are modernizing their fleet by acquiring Boeing 737 MAX – the most scrutinized aircraft in history. Of the 122 Boeing jets ordered in October 2022, 106 were for the MAX family. IAG alone placed an order for 50 Boeing 737 MAX aircraft with an option to extend the number to 150. This type of aircraft is a number one choice of Ryanair, Southwest, Allegiant and more.

Offers smooth transition to Boeing 737 NG

If you have your Boeing 737 MAX Type Rating, you can effortlessly get authorized to operate Boeing 737 NG by completing a Difference course. It takes only one day of theory (computer-based training) and allows to do Base Training on a Boeing 737 NG airplane.

Job interview preparation course with possible reference to airlines

The uniqueness of this course at BAA Training is that we can complement it with a comprehensive job interview preparation course upon the student's request. After that, we might potentially refer the best students to our partner airlines.
WHY

BAA Training?
EQUIPMENT:
Modern training equipment, including 9 FFSs , FTDs, VR kits, etc.
QUALITY:
Fully standardized, highly competent instructors with years of experience in the field currently employed as airline Captains.
FLEXIBILITY:
We are flexible in terms of where you will study. Choose between a training center in Lithuania and BAA Training Spain in Barcelona.

ONLY 5 STEPS


to get you ready for airline interviews

step 1
Type Rating
theory
3 weeks
step 2
Full Flight
Simulator training
2 weeks
step 3
Base
training
1 day
step 4
Knowledge
test
1 day
step 5
Airline job interview
preparation course
3 days
Time to Shine
Start interviewing
with airlines!
Inquire
B737 MAX
TYPE RATING
program structure
The course consists of Boeing 737 MAX Type Rating (theory and full flight simulator training), followed by Base Training and an optional job interview preparation course.
The ground school training consists of computer-based training (CBT), theory and FTD sessions. During the theory part, 4 tests and a final examination have to be passed.
Flight training is performed on our brand-new Boeing 737 MAX full flight simulator. Passing a skill test is mandatory to proceed to the next stage.
You will hone your Type Rating skills during this stage while doing six take-offs and landings on the actual Boeing 737 MAX aircraft. The training is organized at an agreed airport. * Takes 1 day and is scheduled within 2 months of the previous stage completion.
* Takes 1 day and is scheduled within 2 months of the previous stage completion.
AIRLINE JOB INTERVIEW

preparation course (optional)
This three-phase reliable course fully prepares you for the airline interview. The phases include preparation for the airline's:
theoretical knowledge test (ATPL general knowledge);
interview with an HR specialist (Personal and Technical Interview,
Group Dynamic sessions, Psycho Technical Evaluation);
practical skills check (the training is adapted to the specific airline's selection you intend to join).
ENTRY


requirements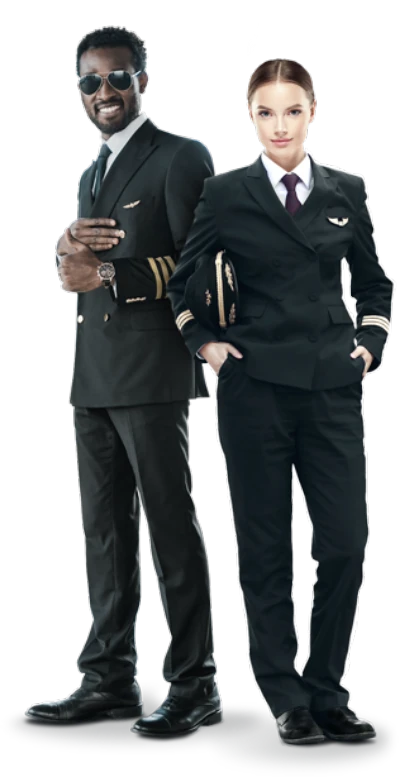 Flight time
70 hours as a pilot-in-command (PIC)
of an aeroplane
License
Valid CPL (ATPL theory) or ATPL
Ratings
Valid multi-engine (ME) and
instrument rating (IR)
Physical status
Valid Class 1 Medical Certificate
Qualification course
MCC and Advanced UPRT (only for EASA and only for the first type) certificate of completion*
*MCC can be integrated into the Type Rating training upon request. Advanced UPRT can be arranged separately at our flight school in Lleida-Alguaire.
Right to live & work in the EU
Treated equally with EU nationals
(for job interview guarantee only)
English language proficiency
ICAO level 4
EXPLORE OUR


training locations!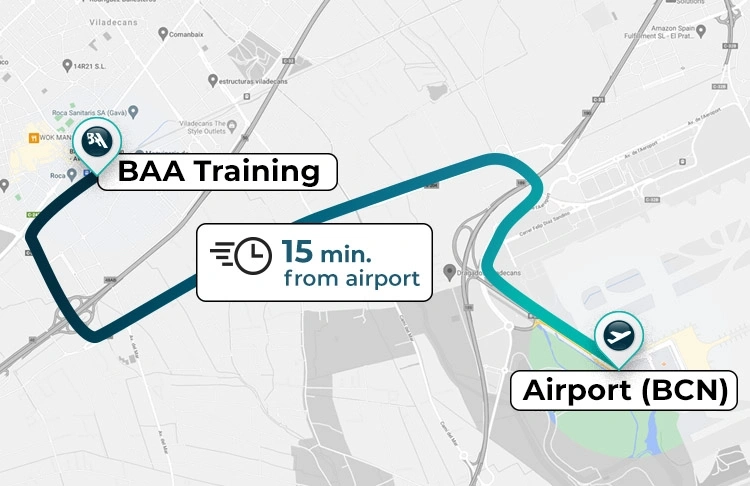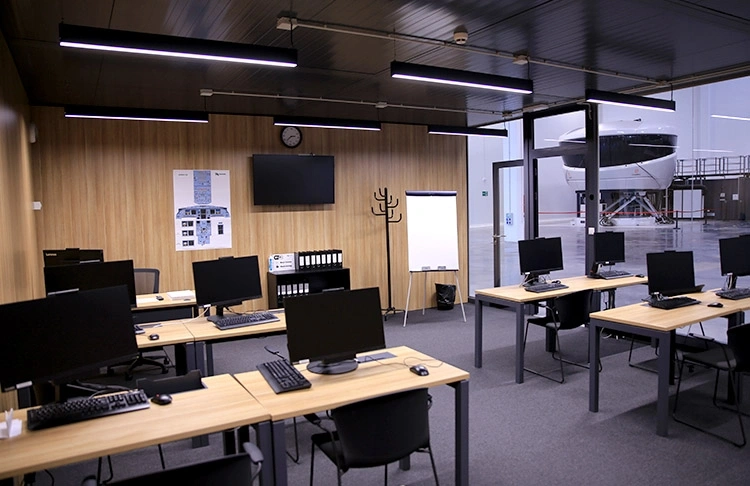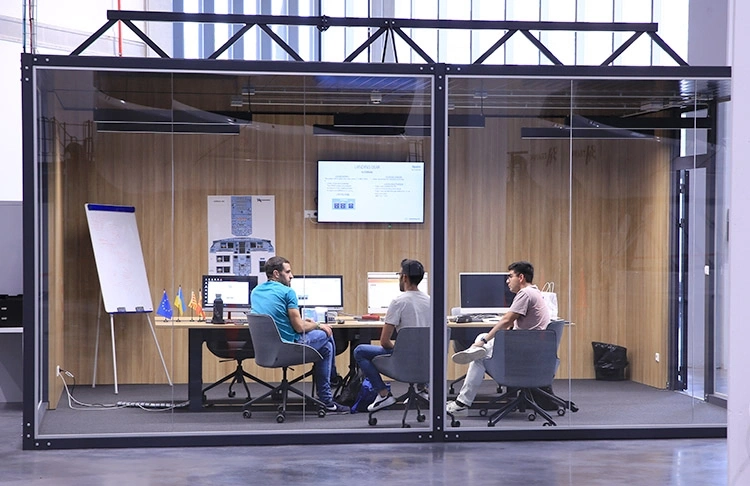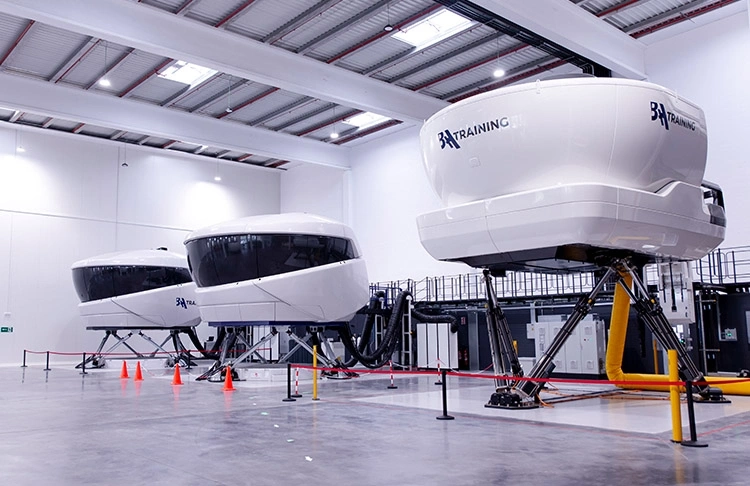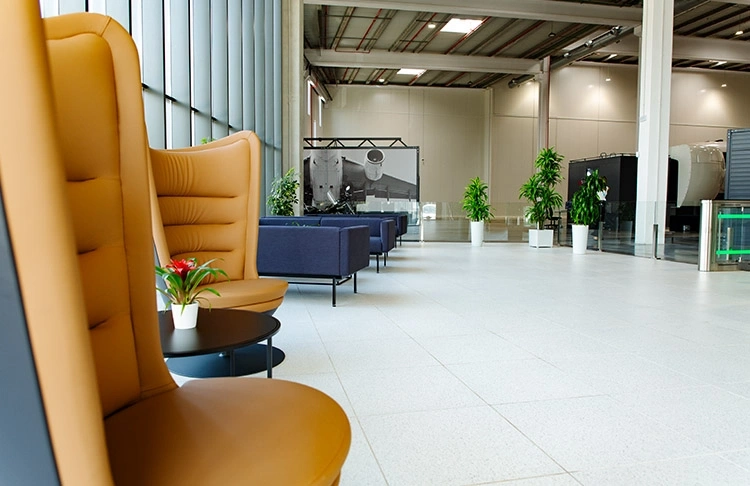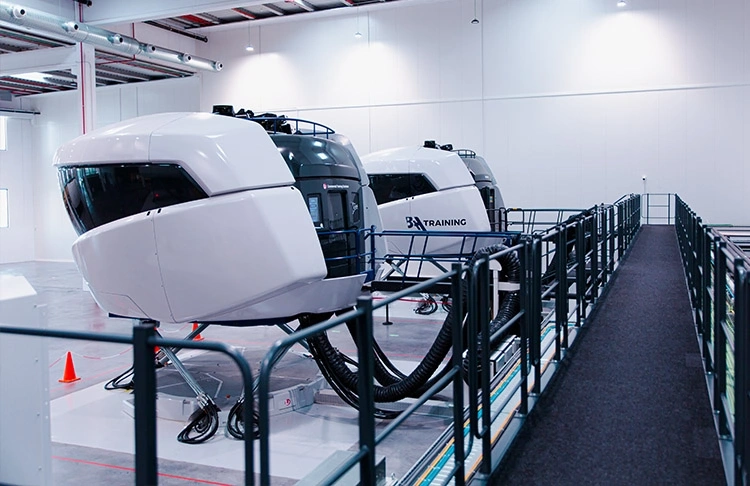 SPAIN,

Barcelona
15 min drive from the Barcelona-El Prat Airport
7-bay simulator center already equipped with 3 brand-new FFSs (A320ceo, A320ceo/neo, B737 MAX) and a brand-new A320 FTD Level 2
Spacious classrooms, briefing/debriefing rooms
A dining room and a leisure zone with snack and coffee vending machines
TAKE A CLOSER LOOK


at our facilities & equipment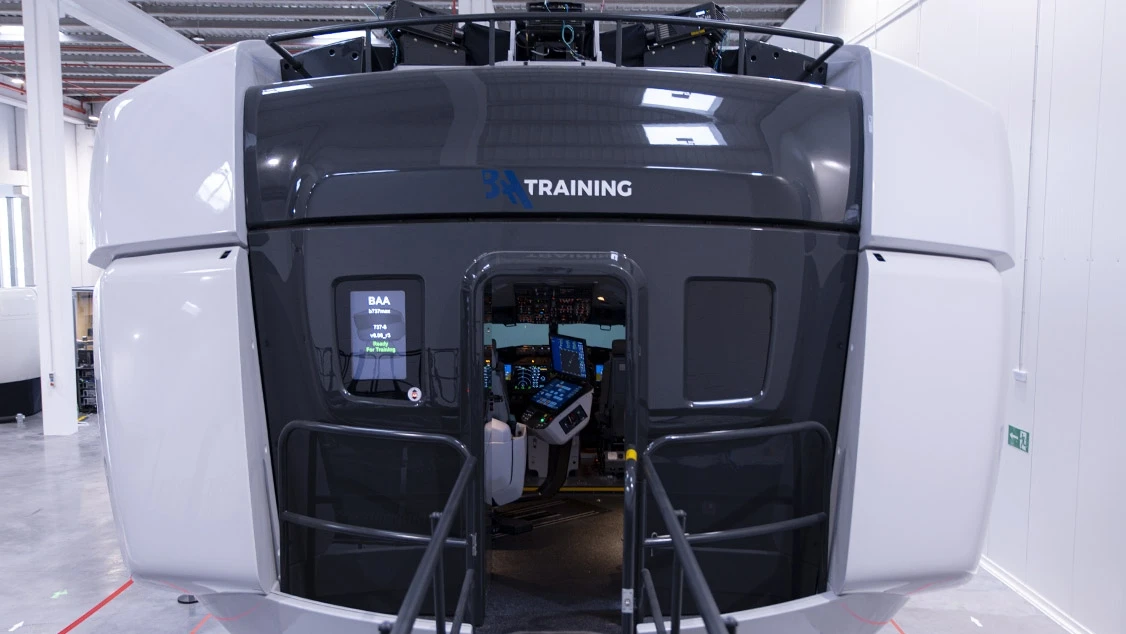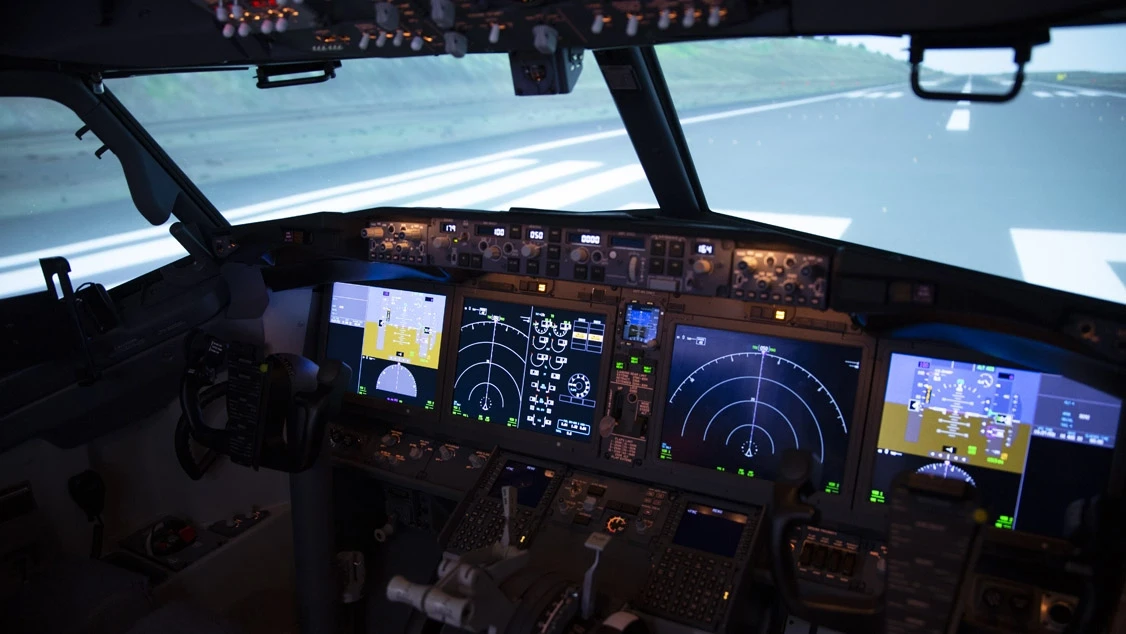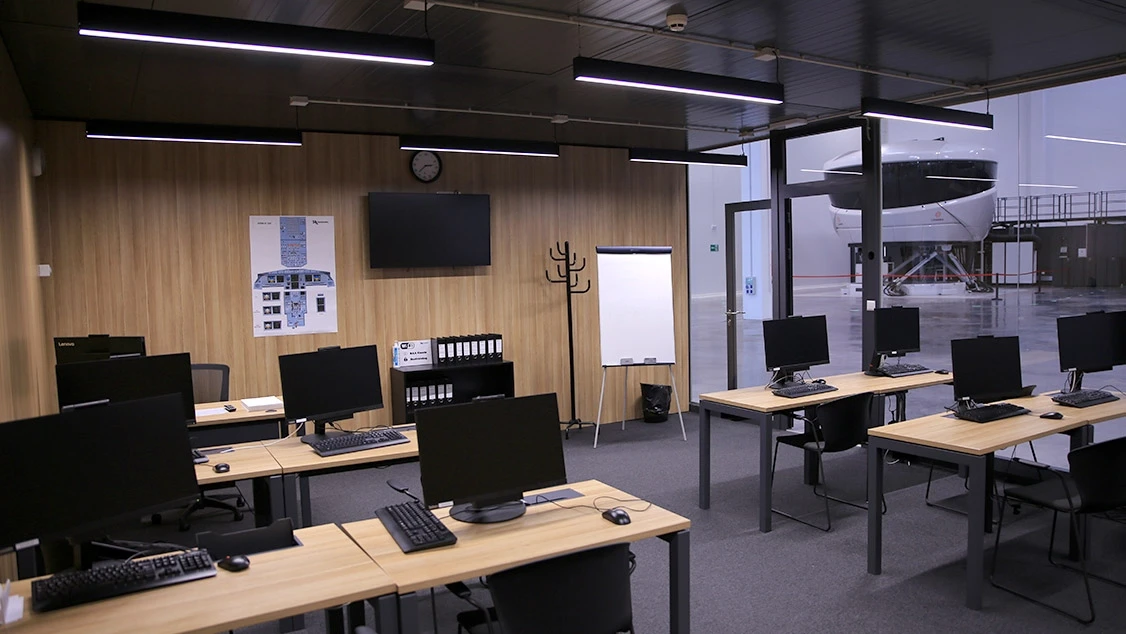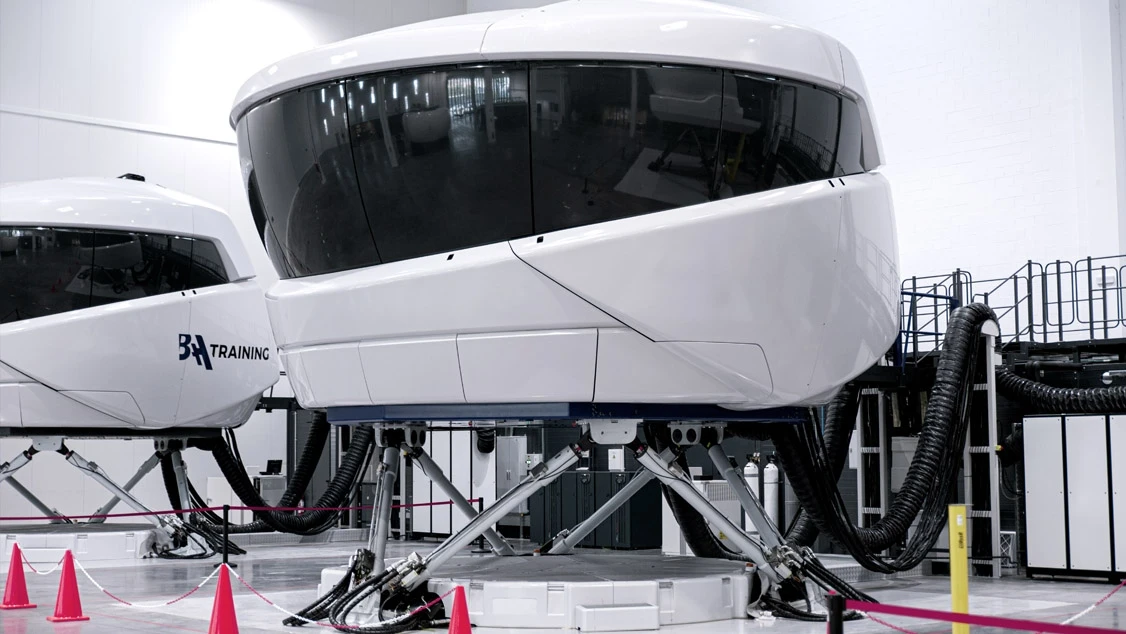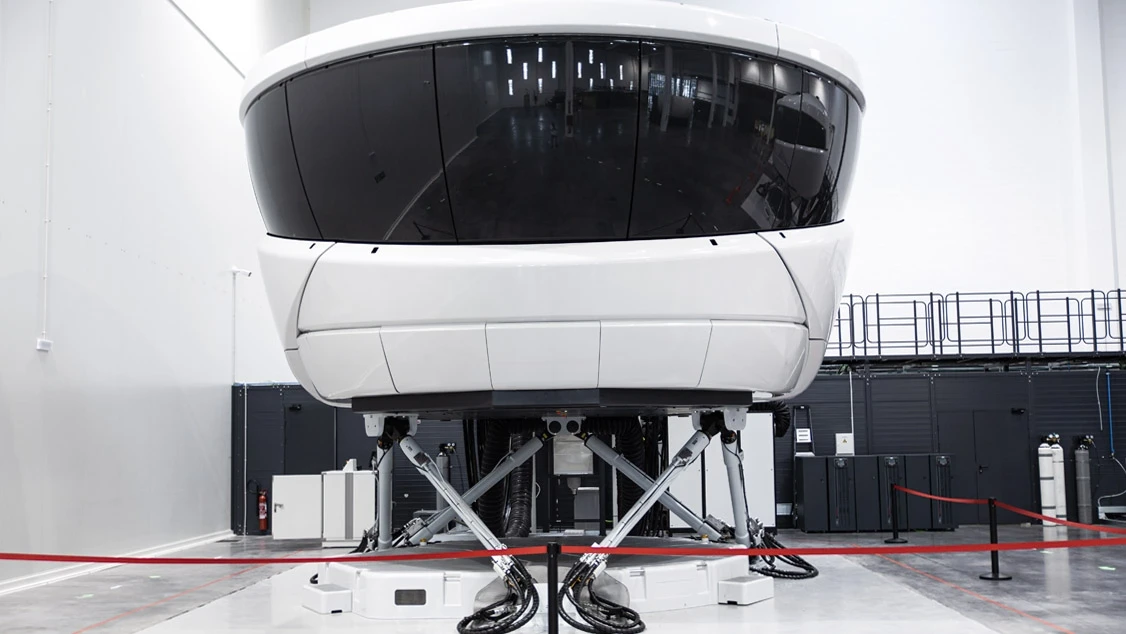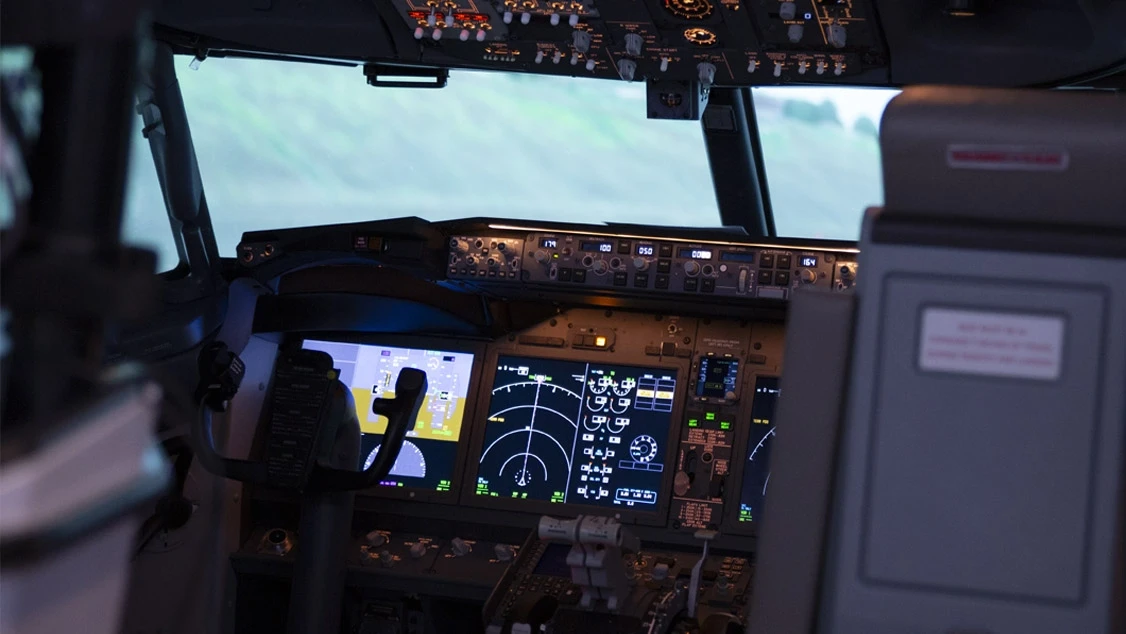 NOT SURE IF THIS PROGRAM IS
RIGHT FOR YOU?
EXPLORE OTHER OPTIONS