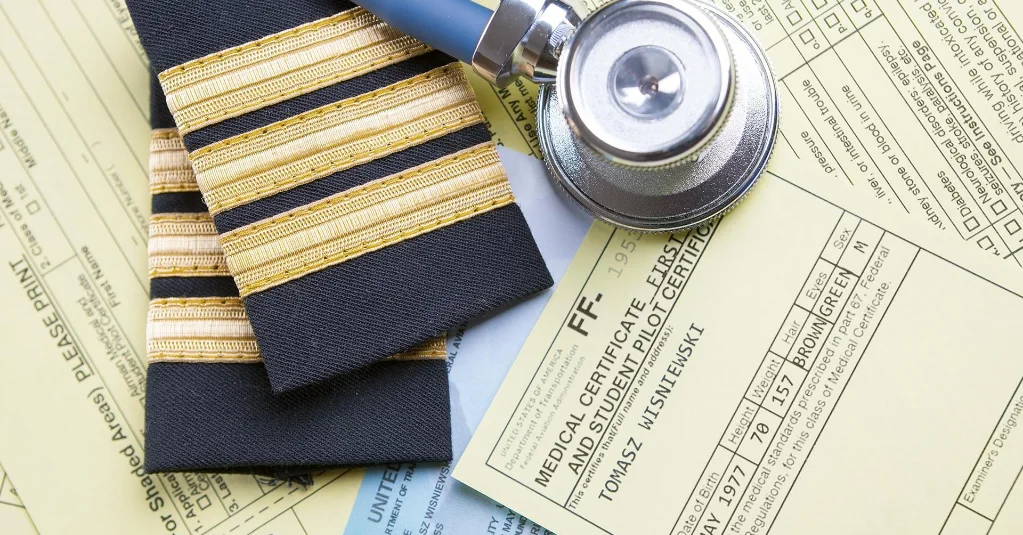 Medical

Certificate
To start you pilot training, you need to get Class 1 or Class 2 Medical Certificate, depending on the training program.
Inquire now
Get or validate your Medical Certificate
If you already hold a license, you will only need to validate your medical certificate in Lithuania. Reach out to the CAA that issued your medical certificate and inform them that you want to change it. You will be asked to fill in a form, and later on, they will send all your medical entries to the Lithuanian CAA. Regarding further steps, you will be informed along the process.
If you do not hold any license, your medical certificate must be issued in Lithuania, following the requirements of the Lithuanian CAA.
Register to the Medical Center
A class 1 Medical Certificate is generally valid for 1 year, while a Class 2 Medical Certificate is valid for 5 years. For revalidation, you have to complete a health examination within endmost 45 validity days of your medical certificate. You can complete the revalidation at the same Aviation Medical Center which issued your medical certificate.