B777
TYPE RATING
program structure
The course encompasses theory, practice on a full flight simulator, MCC/JIC integrated courses and Base Training.
The ground school consists of computer-based training (CBT), theory and CPT sessions. During the theory part, 4 tests and a final examination have to be passed.
The practical part will be done at the location of BAA Training partners owning B777 simulators. Each FFS session consists of 4 hours of flight training for a crew of two pilots. A minimum period of eleven days is required, and the training time is divided between Pilot Flying and Pilot Not Flying. The last session is a skill test. A briefing starts an hour before the flight session, whereas a debriefing lasts for an hour after the session.
Experienced pilots might be eligible to conduct Zero Flight Time Training (ZFTT), which refers to the training carried out entirely in a simulator (2 hours per pilot).
ENTRY


requirements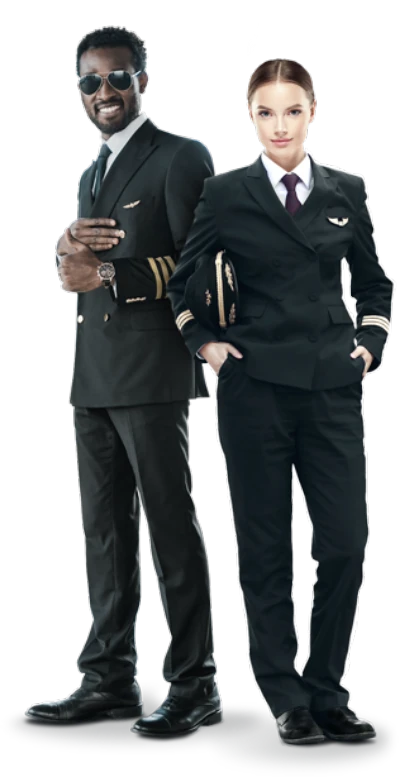 Flight time
Flight time 70 hours as a pilot-in-command (PIC)
of an aeroplane
License
Valid CPL (ATPL theory) or ATPL
Ratings
Valid multi-engine (ME) and
instrument rating (IR)
Physical status
Valid Class 1 Medical Certificate
Qualification course
MCC and Advanced UPRT (only for EASA and only for the first type) certificate of completion*
*MCC can be integrated into the Type Rating training upon request. Advanced UPRT can be arranged separately at our flight school in Lleida-Alguaire.
Right to live & work in the EU
Treated equally with EU nationals
(for job interview guarantee only)
English language proficiency
ICAO level 4
NOT SURE IF THIS PROGRAM IS
RIGHT FOR YOU?
EXPLORE OTHER OPTIONS