ATPL Integrated

STUDY OPTIONS:
WHY

BAA TRAINING?
Full-scope pilot training, including Ab Initio and Type Rating
We often refer our students to partner airlines for employment
We conduct training at an international airport so students get used to their future work environment early
OTHER

ALTERNATIVES
You may also find the cadet programs below attractive. They all are based on the ATPL Integrated format, but the main difference is that they include a Type Rating and Base training and prepare you to join a specific airline after graduating.
PRICING


detalisation

You can purchase ATPL Theory as a standalone training (without flight training, etc.) or go for a complete ATPL Integrated package, including ground school and flight school, resulting in the issuance of a CPL license. As a license holder, you can also continue your journey at BAA Training, endorsing with Type Rating and Base Training, if you prefer.
ATPL INTEGRATED:
INITIAL ASSESSMENT (ONLINE)
380 €
OUR STUDENTS


fly for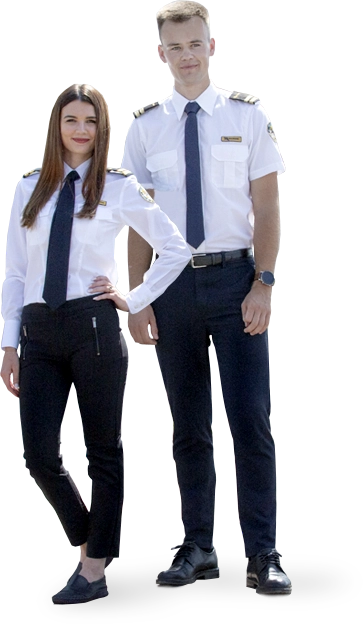 How to get a medical certificate?
Education
Secondary or higher
Physical status
Valid EASA 1st Class Medical Certificate
Personal competence and aptitude
Completion of special tests and interviews developed by the selection committee of BAA Training is necessary
Theoretical preparation
Knowledge of Mathematics, Physics, and English is of key importance
Contact us
Please fill out the form, and we will assign you a personal manager at BAA Training. The manager will take you through the entire selection process.
Document screening
Candidate assessment
ATPL INTEGRATED


program structure

It is extensive training on a tight schedule that offers a fast turnaround. Theory and flight training are completed alongside each other for better learning and time efficiency.
IFR – FNPT
flight training
IFR – SEP
flight training
ME – MEP
flight training
ME – FNPT
flight training
AUPRT – SEP/VFR
training
MCC
theory
MCC – FTD
flight training
HOURS
3 | 25 | 16
MONTH
1
NOT SURE IF THIS PROGRAM IS
RIGHT FOR YOU?
EXPLORE OTHER OPTIONS