Lufthansa
Lufthansa, the leading airline in Germany with its primary hub at Frankfurt Airport, is renowned for its impeccable service and high safety standards. It consistently ranks among the best airlines globally, with a focus on customer satisfaction.
Fleet
At the end of 2022, the Lufthansa Group fleet comprised 710 aircraft, and the average aircraft age in the fleet was 13.1 years.
Salaries & benefits
Lufthansa's pilots receive competitive salaries. The airline recognizes the importance of attracting and retaining top talent, and its remuneration packages reflect its pilot's skills, experience, and responsibilities. According to Glassdoor, the range is between $133K and $225K. Please remember that it depends on multiple factors, such as experience, rank or position, pilot seniority, type of aircraft operated, and more (this also applies to the financial information provided further in the article).
Career progression and training
Pilot training and career development are heavily emphasized at Lufthansa. The airline has its own flight training school, the Lufthansa Flight Training Academy, which offers world-class training programs. This ensures that pilots receive comprehensive instruction and are equipped with the necessary skills and knowledge to excel in their roles.
Safety
Lufthansa fosters a safety culture among its employees, encouraging open communication and reporting safety concerns. The airline has maintained a strong safety record throughout its history. It has stringent safety protocols and procedures in place to ensure the well-being of its passengers and crew.
According to Airline Ratings, Lufthansa's safety rating is 7/7. The rating criteria include serious pilot-related incidents, major audits, fatal crashes, complying with international Covid-19 standards, and more.
Customer satisfaction
According to Tripadvisor, Lufthansa received a rating of 3.5/5 based on 39,628 reviews, with customer service, cleanliness, check-in and boarding categories topping the list of positive comments.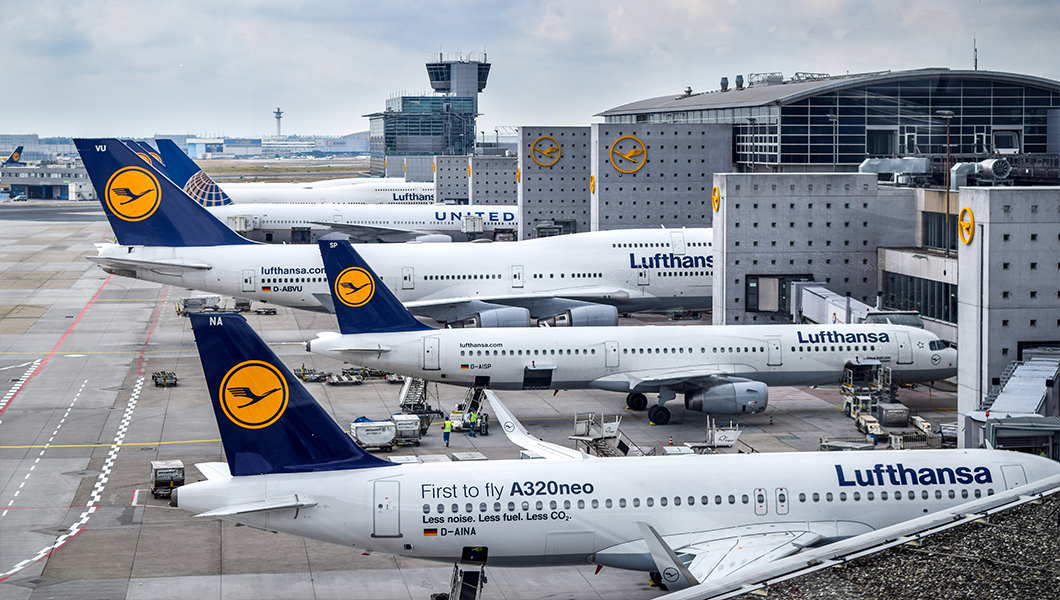 British Airways
British Airways, a national flag carrier of the United Kingdom and an iconic airline is known for its unwavering commitment to safety and passenger comfort. The company adheres to strict safety protocols and continuously invests in advanced technology and maintenance programs to ensure the highest safety standards.
Fleet
British Airways boasts a diverse fleet, encompassing a wide range of aircraft types and sizes (it has a fleet of more than 280 aircraft, including the A380 and 787). This diversity allows pilots to gain experience across various platforms, further expanding their skill set and versatility.
Salaries & benefits
British Airways offers attractive salaries to its pilots, reflecting the airline's recognition of its vital role in maintaining operational excellence. According to Glassdoor, the average salaries are between $84K and $126K. Benefits include discounted airfares, pension schemes, healthcare coverage, and well-being initiatives.
Career progression and training
The career progression is notable, as pilots can transition from short-haul to long-haul routes, opening doors to new destinations and different flight experiences. British Airways enjoys government support, benefiting from a stable regulatory environment and potential backing during challenging times. This support further enhances the airline's stability and provides pilots with confidence and career security.
Safety
British Airways is not only a reputable but also a safe airline. The safety rating for British Airways is 7/7, as the Airline Ratings website indicates.
Customer satisfaction
Out of 57579 reviews on Tripadvisor, 30486 rated the company either "excellent" or "very good," followed by another 11147 who called it "average." Only 6748 think the airline is "poor," and 9203 do not approve of it.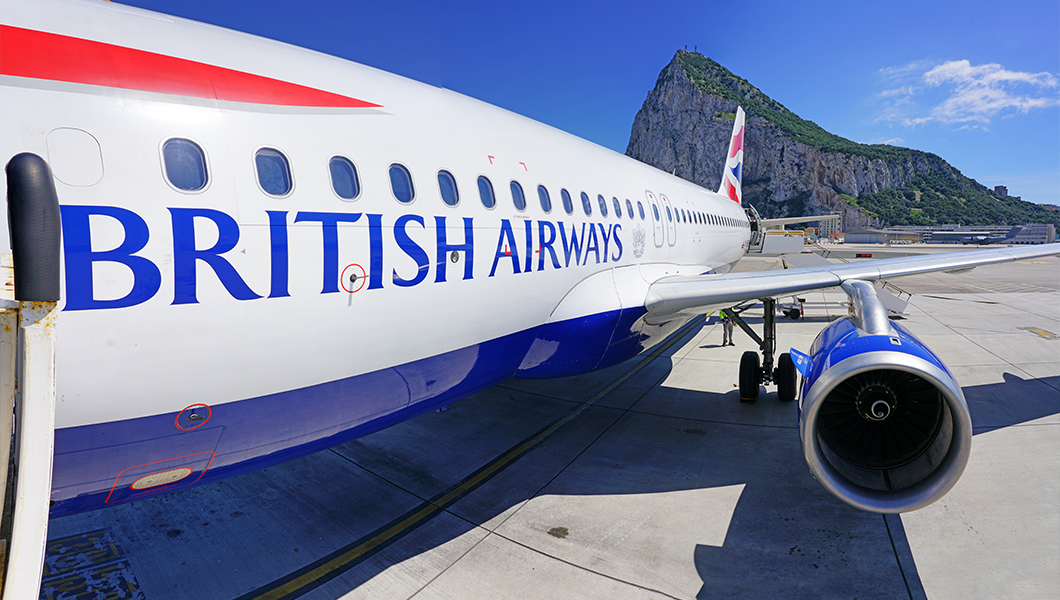 Air France
Air France is a flag carrier airline of France and a subsidiary of the Air France-KLM Group, the largest international airlines group. The airline consistently enhances passenger experiences through attentive service, quality in-flight amenities, and modern aircraft.
Fleet
Air France operates a fleet of 206 aircraft, mostly Airbus aircraft. Its narrow-body fleet consists of all four Airbus A320 family variants. On the other hand, the wide-body aircraft of Airbus A330, Airbus A350, Boeing 777 and Boeing 787 serve as long-haul operations. So the pilots have a chance to collect diverse experiences, handling different operations and aircraft types.
Salaries & benefits
Air France provides competitive pilot salaries and benefits packages that align with industry standards. These packages typically include attractive remuneration, allowances, health benefits, retirement plans, and travel perks, contributing to financial stability and job satisfaction. According to Glassdoor, the salary range of an Air France pilot is between $109K and $193K.
Career progression and training
Air France's expansion efforts demonstrate its commitment to adapting to market dynamics, exploring new opportunities, and providing enhanced services to passengers. Through partnerships, fleet modernization, and orientation towards the welfare of its employees, Air France continues to make sure the pilots receive world-class training, and the customers are served in the best way possible.
In Q3 of 2023, BAA Training is opening a new simulator training center in Paris in partnership with Transavia France, the low-cost subsidiary of the Air France-KLM Group. The Paris-Orly airport is a great training location for over 100 airlines regularly flying to Paris. The new training center will be a significant milestone for Transavia France, BAA Training and the whole aviation training industry.
The six simulator bays will be occupied with Boeing and Airbus types of full flight simulators. The equipment will help to meet the training needs of Transavia France, but BAA Training will also have dedicated training capacity for its airline and self-sponsored customers. The simulators to be installed in 2023 are two B737NGs, a B747-400 and an A320neo.
Safety
Air France complies with safety standards established by various regulatory bodies, including the European Union Aviation Safety Agency (EASA) and the French Civil Aviation Authority. These authorities conduct regular inspections and audits to ensure that airlines meet and maintain safety requirements. Air France holds a rating of 5/7 on Airline Ratings, with a remark that it is fatality free and has passed all the major audits.
Customer satisfaction
The customer satisfaction rating for Air France is 3.5/5 on Tripadvisor. One of the reviewers who rated the airline as "excellent" wrote: "I just want to give praise to the crew members, the captain, and the purser on board my flight from Paris to Oslo. I am afraid of flying, and I have never experienced such good care on any flights before. They checked on me frequently, making sure that I was OK and the purser took the time to sit down with me to comfort me – I even got to speak to the captain!"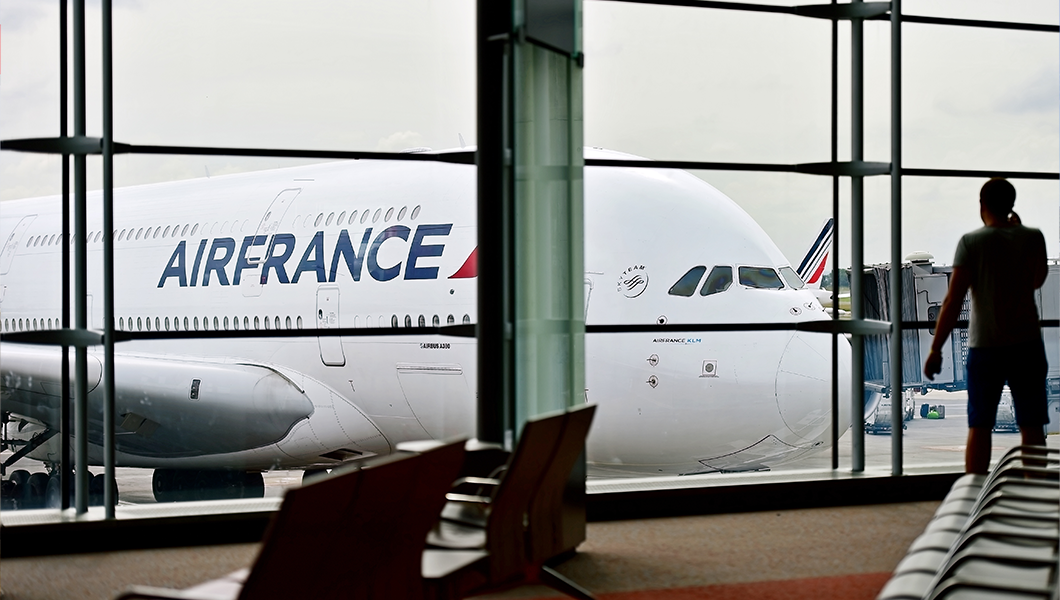 KLM Royal Dutch Airlines
KLM Royal Dutch Airlines, a national airline of the Netherlands with its hub at nearby Amsterdam Airport Schiphol, is appreciated for its warm and friendly service, coupled with a strong commitment to safety and innovation. The airline places great importance on customer satisfaction, providing a seamless travel experience from booking to arrival.
Fleet
It has 110 long-haul aircraft, 113 medium-haul aircraft, and two cargo aircraft. So as a pilot of the KLM Royal Dutch Airlines, you can fly across the globe in a Boeing 777, 787 or Airbus 330. Or cross Europe with the Embraer 175/190/195, Boeing 737 or Airbus 32Xneo.
Salaries and benefits
KLM's pilots are compensated with attractive salaries, reflecting their crucial role in ensuring safe and comfortable flights for passengers. Pension schemes, health and well-being programs, discounted air travel, and professional growth and development opportunities are also offered.
Career progression and training
KLM provides a structured career path for aspiring pilots. New pilots typically join as First Officers and gain experience on specific aircraft types. As they accumulate flight hours and experience, they may have opportunities to upgrade to Captain positions. Advancement to higher-ranking positions within the flight operations department, such as Fleet Manager or Training Captain, may be available for experienced pilots.
Safety
KLM has received several safety awards and certifications. For instance, the International Air Transport Association (IATA) has recognized KLM with the Operational Safety Audit (IOSA) certification, which signifies adherence to global safety standards. The 7/7 safety rating is what describes the airline on Airline Ratings.
Customer satisfaction
Your
PILOT CAREER
starts with a first click
Sign up now
The airline is very well-evaluated by its customers. It was a Traveler's Choice Winner on Tripadvisor in 2017, 2018, 2019 and 2020. The rating the airline has earned is 4/5.
Fun fact
It is one of the minority airlines for which a royal family member has worked. Following his multifaceted interests, King Willem-Alexander of the Netherlands has taken on a remarkable role as a pilot for KLM Royal Dutch Airlines. Displaying his unwavering passion for aviation, the King has seamlessly merged his royal duties with the thrill of soaring through the skies. Isn't it a weighty enough argument that the airline might also be excellent for your pilot career?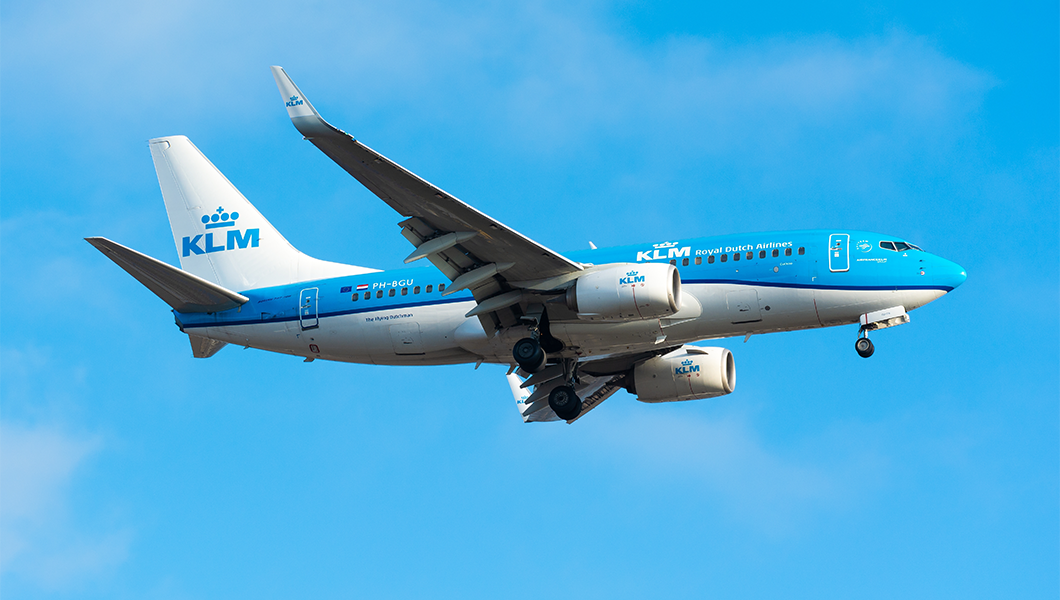 Swiss International Air Lines
Swiss International Air Lines, the flag carrier of Switzerland with its central hub in Zurich Airport, is recognized for its exceptional service, precision, and reliability. The airline's commitment to safety is evident through its stringent maintenance programs and continuous investment in advanced pilot training.
Fleet
Swiss International Air Lines operates a modern aircraft fleet, including Airbus and Bombardier models. The total fleet size is 84 aircraft. Pilots have the opportunity to fly advanced and state-of-the-art aircraft, which can enhance their skill set and provide a rewarding flying experience.
Salaries and benefits
The company pays competitive salaries to its pilots, attracting top talent and ensuring the highest level of professionalism in the cockpit. SWISS recognizes the importance of work-life balance for its pilots. The airline strives to provide stable rosters, predictable schedules, and adequate rest periods, allowing pilots to maintain a healthy work-life balance.
Career progression and training
The airline offers career development opportunities for pilots, supporting their professional growth and advancement within the organization. It may include training programs, mentorship opportunities, and the possibility of transitioning to different aircraft types or leadership positions.
Safety
Swiss International Air Lines has implemented robust safety management systems, encompassing comprehensive pilot training programs, thorough aircraft maintenance protocols, and advanced safety technologies to be the safest airline. According to Airline Ratings, it deserves a 7/7 mark in regards to safety.
Customer satisfaction
The airline was rated by 14949 respondents on Tripadvisor, most of whom ticked the "excellent" box, which is a sign of its quality service. The carrier values customer feedback and continuously seeks to improve its services based on passenger input, so it actively collects and analyzes customer satisfaction data to identify areas for enhancement.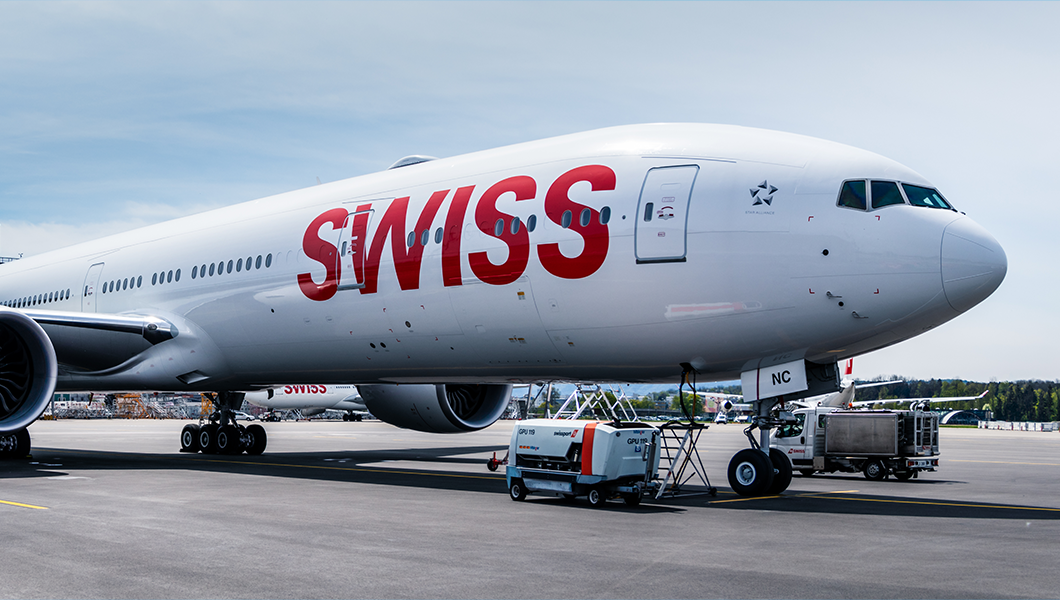 Other European airlines
There are more great airlines in Eastern Europe and Southern Europe, such as easyJet, SAS, Iberia, Vueling, Brussels Airlines, LOT Polish Airlines, SmartLynx, Turkish Airlines, low cost airlines Wizz Air and Ryanair, etc. Embarking on a pilot career at a low-cost or smaller airline can present compelling advantages.
Firstly, these airlines often provide more rapid career progression opportunities for aspiring pilots. With fewer pilots in their ranks, there is a higher likelihood of faster promotion and gaining valuable flight experience.
Additionally, the relatively smaller fleet sizes of these airlines translate to more frequent flying hours for pilots, enabling them to refine their skills and accumulate flight time at an accelerated pace. Moreover, low-cost and smaller airlines tend to operate in diverse and dynamic environments, allowing pilots to gain exposure to a wider range of destinations, aircraft types, and flying conditions. This breadth of experience enhances their versatility, adaptability, and decision-making capabilities, which are crucial attributes for a successful pilot.
Lastly, starting at a low-cost or smaller airline can offer a more personalized work environment and foster stronger relationships within the team, resulting in a greater sense of camaraderie and job satisfaction.
Conclusion
Europe is home to some of the world's best airlines, where safety, customer satisfaction, and competitive pilot salaries are paramount. Lufthansa, British Airways, Air France, KLM Royal Dutch Airlines, and Swiss International Air Lines are excellent examples of European airline industry excellence as they consistently prioritize safety, invest in pilot training, and provide exceptional customer experiences, setting the benchmark for the industry as a whole. But other airlines are also worth checking if you want to pursue a pilot career or are looking for a flight ticket. Some are better at business class catering, others excel in exceptional customer service, etc., while the biggest airlines usually strive to score well in all the points.
If you want to embark on an extraordinary journey and build a pilot career, let us help you fulfill your dream. Join us, and together we will navigate the intricacies of aviation, unlocking the limitless possibilities that await you in the vast expanse of the sky. Once you attain your license, you will then be able to choose your best airline in Europe to pursue your flying career. Europe is not the limit, though. The Middle East? South America? Central Asia? The stage is yours.