Sure, how much does it cost to become a pilot probably wasn't the first question you asked yourself when you started… but it's a crucial aspect to consider before applying to aviation schools. And while the cost to become a pilot may at first seem daunting, there are banks and specialist institutions available that can provide you with a pilot training loan. 
So, if self-funding your way through flight school isn't possible and traditional flight training financing options, including airline pilot scholarships, grants, and sponsorships, aren't available to you… don't worry. Instead, join us as we explore how pilot training loans could help you become an airline pilot sooner than you think.
Understanding the

Cost of Pilot Training
Considering the European Aviation Safety Agency (EASA) now estimates obtaining a Commercial Pilot License (CPL) in Europe could require an investment of between €60,000 to €100,000. You can see why many training pilots utilize pilot training loans to help cover these initial costs. 
It's not unsurprising, particularly when Glassdoor has determined that a senior Lufthansa pilot can earn between €100,000 and €200,000 annually. So, for many determined aviators, the potential rewards of a successful pilot career can quickly outweigh the initial outlay.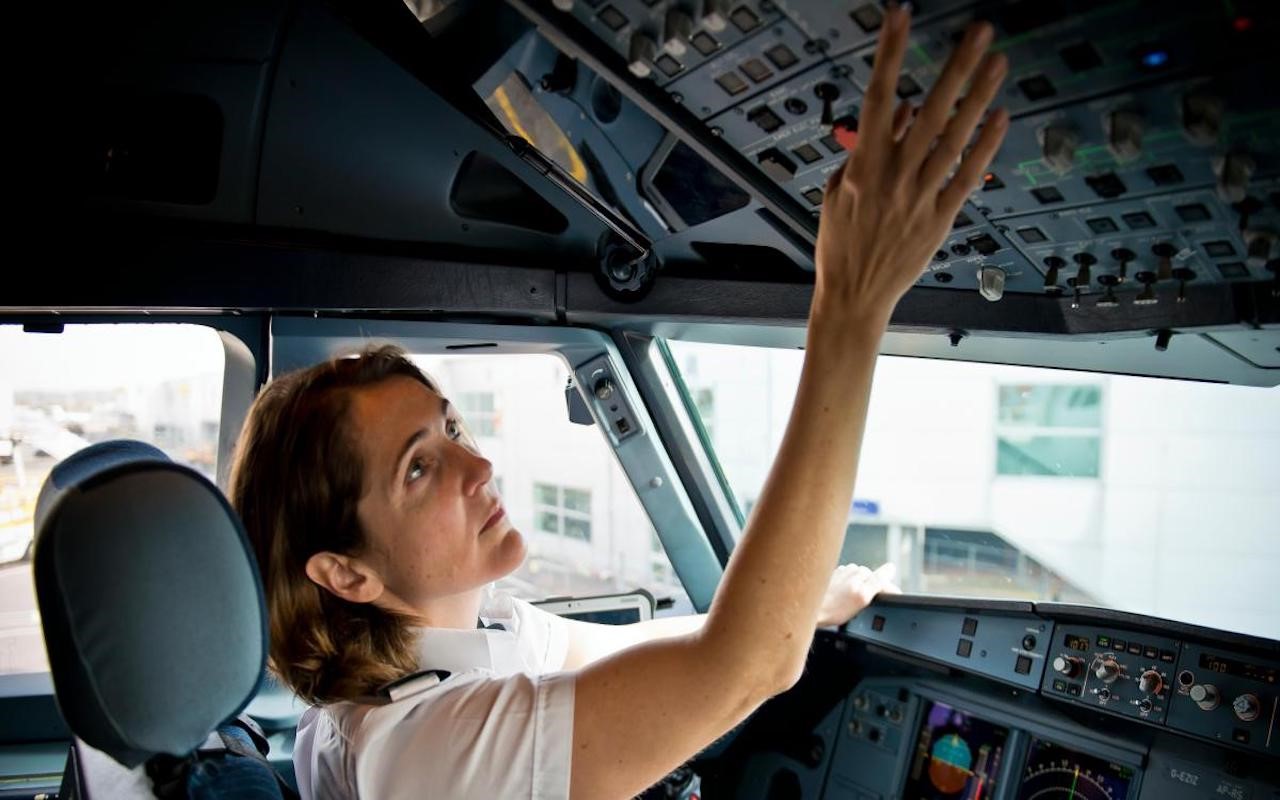 Still, if you prioritize reducing your flight school cost expenses and the time it takes to qualify, you'll drastically lower your reliance on pilot training loans to complete your studies. Fortunately, there are several factors in your favour to help reduce the cost of training to become a pilot; these can include: 
Course choice and duration…
As a trainee pilot, you must first decide the best course of training to suit your needs. Typically, the two primary options are an Airline Transport Pilot Licence (ATPL) Integrated program (without pauses) or a Modular pilot training program (with a pissibility to take breaks). The ATPL Integrated courses can be more expensive… although they are quicker to complete than the CPL Modular path.
More importantly, training to become an airline pilot through the integrated pilot academy training route involves paying for the entire flight school training fees in full. Whereas modular training permits you to pay for your tuition in stages and allows you to earn money between courses to help reduce the need for large loans for pilot training. However, at BAA Training, we have flexible payment options for both courses.
Ground School: In-class and Remote Learning Options…
Learning to fly has benefited massively in the advancement of online teaching and remote learning. Nowadays, student pilots like yourself can attend ground school in class and via real-time online lessons.
BAA Training virtual classes offer the advantage of reducing the time spent commuting to and attending on-campus programs. They also provide an opportunity to continue working, which could be beneficial if you borrow money to finance your schooling.
The aviation academy's location…
You might not think it, but the cost of flight school can fluctuate dramatically from country to country. For example, studying for your ATPL in parts of Europe such as the UK, Germany, and Italy are often more expensive because the associated costs are higher, such as:
Fuel prices
Living expenses
Medical examinations
Flight Instructor wages
Flight simulator training costs
Aircraft rental, maintenance, and insurance rates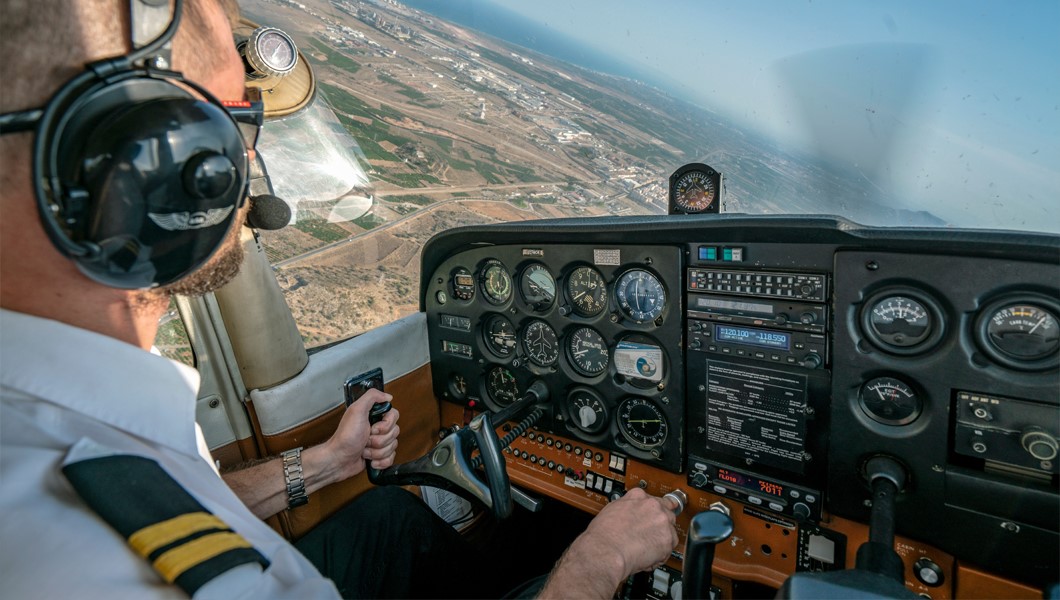 Here at BAA Training, we understand the importance of minimizing these expenses, and our aviation training facilities are strategically located to provide prospective pilots with cost-effective training. As a result, we have flight training centres situated in the following locations:
Vilnius, Lithuania
Barcelona, Spain
Paris, France
Gurugram, India (consultancy centre)
Ho Chi Minh City, Vietnam
Understanding these costs, how they are broken down, and how to budget for them can ultimately help you minimise the amount you need to borrow through pilot training loans.
The Pros and Cons of Pilot Training Loans
As you can imagine, borrowing money to act as pilot training loans has increasingly become a popular avenue to cover the costs of attending aviation school. After all, they can help you raise funds quickly to help cover the costs associated with ground school, gaining flight hours, and exams and certification fees.
However, like any financial arrangement, securing a loan for pilot training comes with risks and rewards. So before committing to pay for your pilot flight training via a loan application, it's worth assessing how these key aspects may affect you.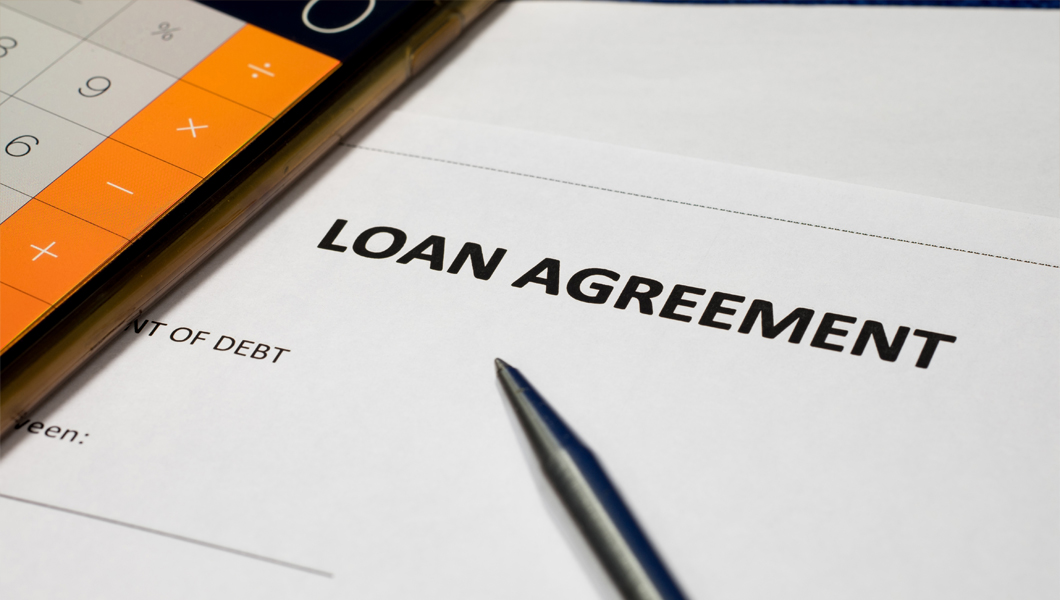 Advantages of pilot training loans
Raise funds quickly: Due to the above-average cost associated with completing flight school, if you cannot self-fund your airline pilot training, it may take years of working and saving to afford it. Loans for pilot training allow you to speed up the process of raising the necessary funds and help fast-track you toward a career as a commercial airline pilot.
Flexible repayments: With various borrowing options available, you can obtain adaptable pilot training loans to suit your preferred timescales. Payment holidays can be included so you can defer repayment of the flight academy costs once you've secured employment after qualification.
Competitive interest rates: Depending on the loan type, you could benefit from low-interest rate agreements, which can reduce the total pilot training cost you need to repay.
High earning potential: Because airline pilots typically have a higher earning potential than many other professions, pilot training loans are often considered safer student loan options. This is because the higher pilot incomes allow pilots to repay their training loans quickly.
Disadvantages of pilot training loans
Loan repayment burden: Depending on the chosen loan agreement, short-term pilot training loans may need to be repaid shortly after graduating from flight school. As a result, this can significantly impact your take-home salary for the first few years of your flying career.
Employment uncertainty: Despite the career outlook for airline pilots looking promising, particularly with the shortage of pilots industry-wide, there are no employment guarantees as a qualified aviator. However, there are exceptional cases, such as the BAA Training cadet program, which is designed to provide students with a guaranteed job placement after their studies. We ensure that students who demonstrate satisfactory study performance have the opportunity to join one of our partner airlines in Europe. In the rare event that we are unable to fulfill this commitment, we provide the compensation outlined in the agreement.
Accumulation of debt: Obtaining financial loans can impact your credit score long-term, particularly if you miss payments. This can deter lenders from approving future loans and mortgages, depending on the size of the debt outstanding.
Interest Rate Rises: Almost all loans are dictated by global interest rates, so while borrowing can be agreed upon at a fixed interest rate, variable-rate loans could be vulnerable to interest rate increases throughout the loan period.
Types of Pilot Training Loans
As every prospective student pilot's financial situation is unique, you should explore all available financing options to help pay for the commercial pilot license cost. Fortunately, there are several viable ways to source pilot training loans to fund or partially fund your flight school fees.
While borrowing regulations vary from country to country, for example, lenders in Spain will have different loan criteria than lenders in Luxembourg. Regardless of where you apply for your loan for pilot training, certain key principles remain consistent and consider the following factors:
Age
Credit score
Employment situation
Homeowner status
Typically, the stronger your ranking in these criteria at the time of application, the more you can borrow, and you might also benefit from lower interest rates on your pilot training loans. However, European banks and specialized aviation lenders will sometimes factor in your future earning potential as a favorable consideration.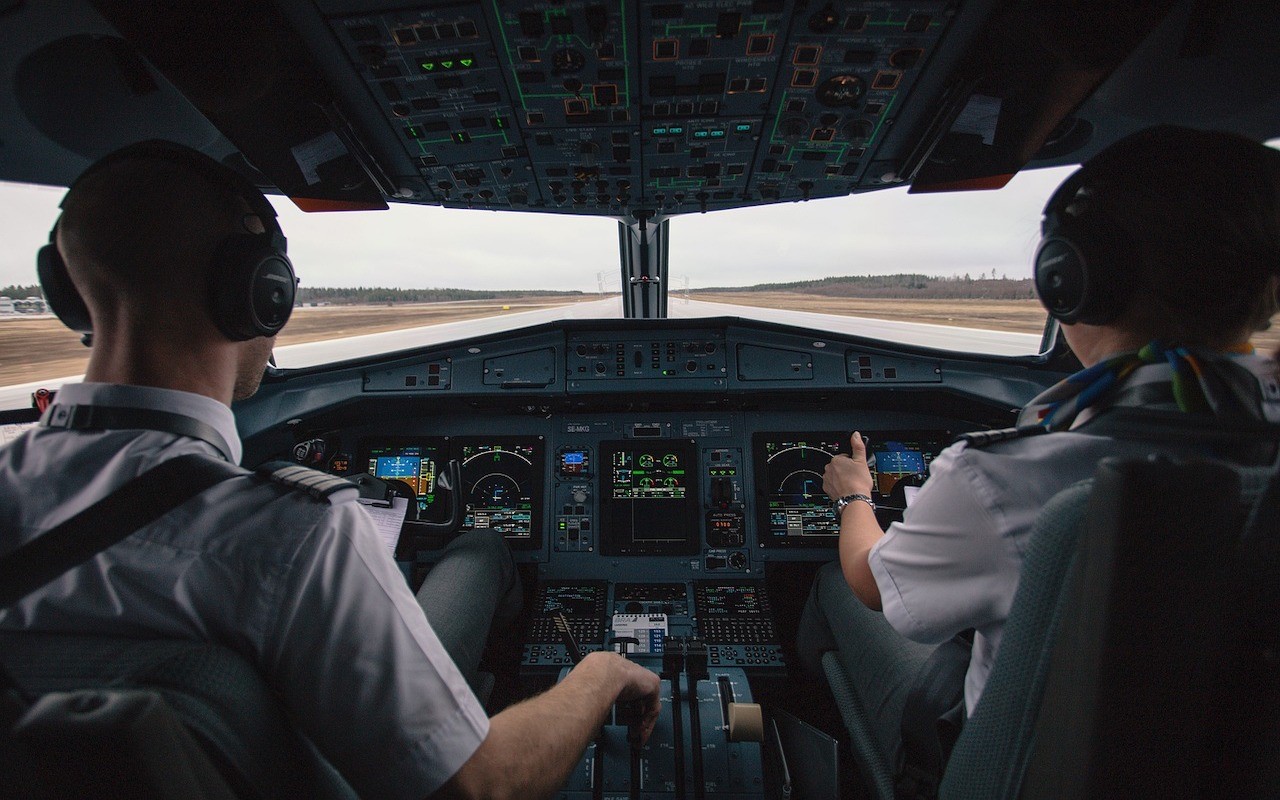 Your
PILOT CAREER
starts with a first click
Sign up now
So, what lending options are available to you?
Property Mortgages
Typical Repayment Term Length: 25 to 35 years
Considering the flight school cost of training to become a pilot, you may want to mortgage or remortgage your property if you already own a home. Mortgage lenders are ideal for raising more significant sums of money, as you use a valuable asset to borrow against.
Mortgaging your property can help raise the money needed to cover the majority if not all your flight school tuition and expenses. Additionally, the interest rates are lower due to the longer-term repayment period.
Even if you're not on the property ladder yet, securing a pilot training loan through mortgaging might still be viable. For example, if your parents or other family members are prepared to do so, they can remortgage their property to raise the funds needed to finance your education.
However, while mortgaging a property tends to be the most popular method of all the pilot training loans, it is not without significant risk. Failing to keep up the regular mortgage repayments can result in your or your family member's home being repossessed.
Secured Personal Loans
Typical Repayment Term Length: 5 to 20 years
In principle, secured personal loans carry less risk than mortgages due to smaller borrowing amounts. While secured personal loans are unlikely to cover the total cost of flight school, they can pay for segments of your pilot education, such as your living expenses or flight simulator training costs.
Typically, lenders are prepared to secure a loan against an asset(s), also known as 'collateral,' and include belongings like your car, jewellery, or savings. Often non-mortgage secured personal loans allow you to borrow more than €20,000 depending on the assets provided.
Secured personal loans have several advantages compared to unsecured loans, as you can borrow more, and interest rates are also lower. This option is also more favourable if you have a poor credit rating.
Nevertheless, while secured personal loans are commonly used as pilot training loans, they still have some risks. Failure to keep up with the agreed loan repayments could see you forfeit the assets you've used as collateral for the loan.
Unsecured Personal Loans
Typical Repayment Term Length: 1 to 7 years
Unsecured personal loans are a more flexible option for helping to cover various flight school cost expenses. For starters, lenders do not require any collateral (such as your car or your house), resulting in a quicker approval rates.
Therefore, you can cover any private pilot license cost payments as and when they arise, which is ideal if you're considering the modular route through a flying academy. For example, you can take out unsecured personal loans for pilot training when paying for textbooks, exam fees, and uniforms at any point during ground school training.
Additionally, due to the versatile nature of the loan agreement, lenders aren't interested in how you plan to spend the money. As long as you can provide a means of repaying the loan, creditors are unlikely to ask how much is pilot school going to cost during the application process.
Although unsecured personal agreements can be ideal as pilot training loans, they do depend on external factors and may have stricter eligibility criteria. Considerations such as a good credit score and proof of an ability to repay the lender may prevent some loans from being approved.
Furthermore, unsecured personal loans are subject to shorter repayment periods and higher interest rates, and failure to repay loans can be detrimental to your future credit rating.
Using Pilot Training Loans to Invest in Your Future
In conclusion, pilot training loans can provide an essential financial helpline for aspiring students to reach their goal of becoming a commercial airline pilot. Nevertheless, while you have the potential to earn substantial salaries working for airlines like British Airways and Lufthansa, it is crucial to avoid overstretching and accumulating massive debts that surpass your financial means.
Programs such as BAA Training's modular pilot training offer a way to spread the costs and enable you to earn while working towards your commercial pilot license. This reduces the necessity for obtaining multiple pilot training loans throughout your training. Finally, carefully budgeting the expense of flight school can also help you manage the cost of training and ensure you minimise the size of the pilot training loan you might require.