1. Job security and remuneration
In terms of job security, becoming a pilot is a very safe bet. With the world's ever-growing population, the demand for air travel will only increase. As a result, pilots will always have a job to go back to.
According to the Boeing market outlook, by 2041, Europe will need 449,000 pilots. This number will rise if new regulations and a shortage of qualified aviation personnel continue. In addition, the increasing demand for regional and long-haul flights in Europe could create an even bigger need for more pilots.
Furthermore, the wages of a pilot are high, and they increase with experience. This means that experienced pilots can make an excellent living. The average salary for a pilot in Europe varies depending on the region, experience level, and type of airline. Generally speaking, pilots can expect to earn between €35,000 and €90,000 per year.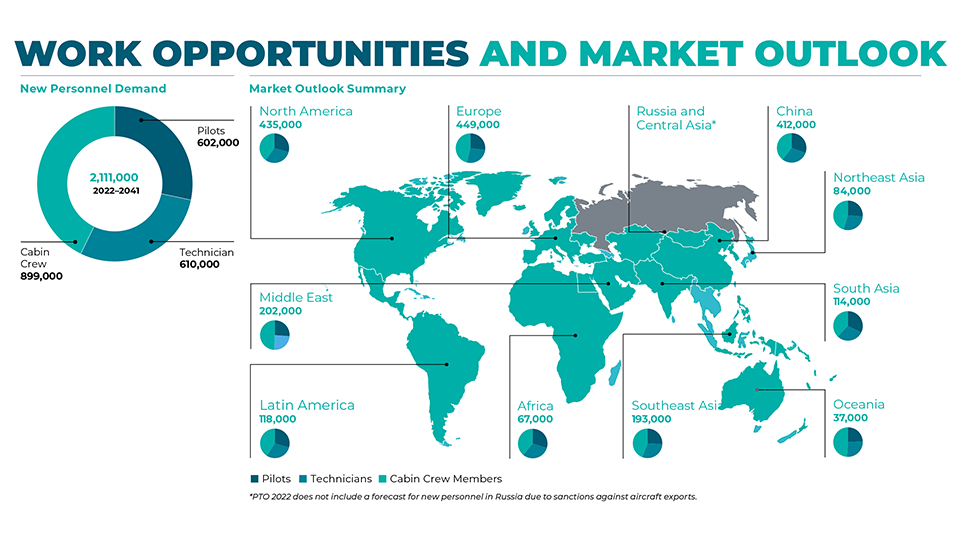 2. The thrill of the job
One of the most alluring aspects of becoming a pilot is the sheer thrill of the job. Every day brings a new set of challenges and opportunities, and pilots get to experience the excitement of flying at high speeds, at high altitudes, and in different weather conditions. They also get to enjoy the breathtaking views from the cockpit.
"Flying this 60,000-pound beauty down the runway at 250 mph and moving it through the air in a blink is unreal," says BAA Training's former student Leonardo Bianchi, who has already joined a well-known low-cost airline as a pilot.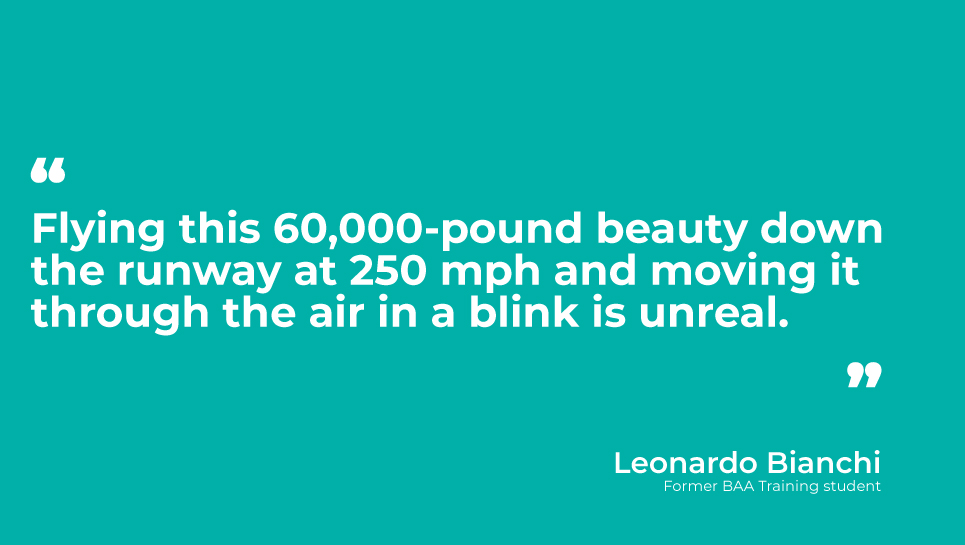 3. Various career opportunities
With a commercial pilot license, you are not limited to being an airline transport pilot. You can take on a variety of jobs.
3.1 Cargo pilot, flight instructor, and more
For example, you could work for a charter or cargo company, where you would typically enjoy a more flexible schedule and more time with your family. You can even become a flight instructor and help others pursue their dreams of flying while earning some money to finance your further training. Notably, it's a great chance to build flight time while instructing others!
3.2 Private pilot certificate
If none of the above works for you, opt for private pilot certification and fly solo or with friends! Many recreational pilots who fly small aircraft for pleasure, using visual flight rules or instrument flight rules, and they are genuinely happy to be a part of the aviation world despite not earning money from their occupation!
Many of them fall in love with flying so much that they decide to seek a commercial pilot license in the end. Still doubting? Go on a short discovery flight and let yourself observe your thoughts and feelings!
4. Sense of accomplishment of a commercial pilot
Another reason it's worth getting a pilot license is the sense of accomplishment that comes with the job.
Pilots are responsible for the safety of the passengers and crew on board their aircraft and must remain vigilant and well-trained at all times. This can be a stressful job, but with the potential to save lives and transport people to their destination safely and comfortably, there's no more incredible feeling than a job well done.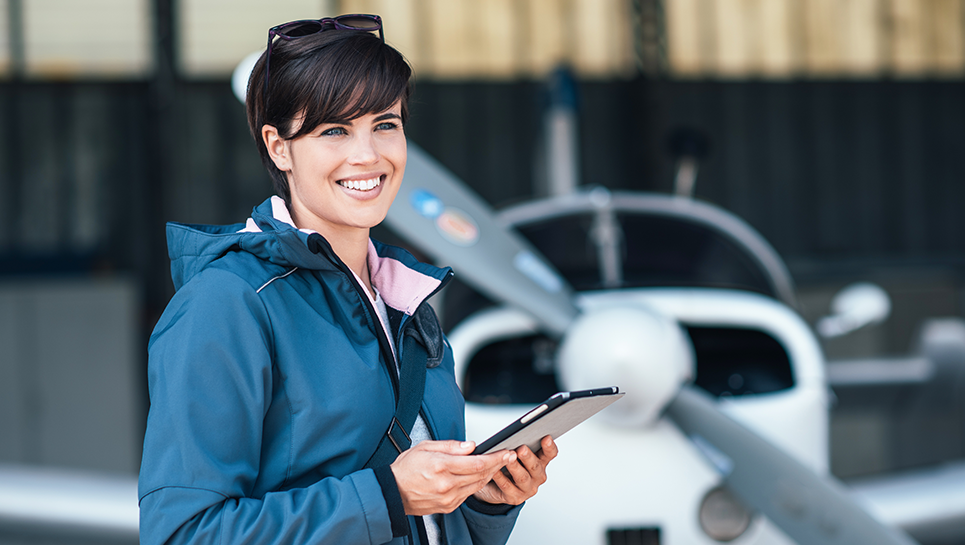 5. Fulfilling a childhood dream
Dreams should be chased and acknowledged but not buried, as many people do. It would probably be safe to say that 99% of current pilots who have chosen this path have dreamed about it since childhood.
If you are nodding your head while reading it, remember: it's never too late to become an airline pilot, even if you didn't enroll in pilot training right after high school and followed a different plan! You can turn those tables at any point and enter the aviation industry to gain flight experience.
Our student Christopher Nagel, for example, studied business and worked in finance for five years, but "driving past the Frankfurt airport every day was too much to bear, not being part of it." Hence, he decided to follow his childhood dream and chose BAA Training since he was "looking for a large school that could offer a good package and good contacts into the industry after the training."
Your
PILOT CAREER
starts with a first click
Sign up now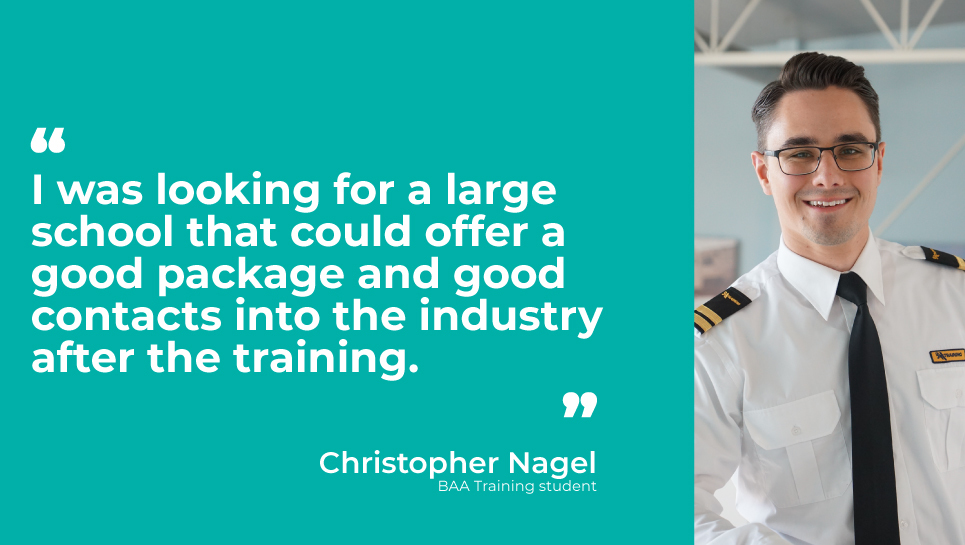 5.1. BAA Training will help you achieve your goal
Come to BAA Training as a student and leave it as a professional pilot after completing your training in just about two years. Our students touch upon the following: aircraft systems, instrument rating, multi-engine rating, knowledge test, practical exam, and much more before they receive their pilot's license and can eventually join regional and major airlines as commercial pilots!
We are incredibly proud of our flight instructors, many of whom are also commercial pilots, so nobody but them know best what it's like to work in the modern aviation environment and can teach you all the tips and tricks.
If you are over 18, have a solid level of English, obtain a medical certificate and join one of our pilot training programs – ATPL Integrated/CPL Modular, an airline cadet program or our unique BAA Training cadet program, with a job guarantee included in the package.
5.2. Choose a flight school wisely: EASA versus FAA
There is a wide variety of flight schools, so, of course, you should also research other pilot schools. This way, you can decide who can offer you the best training solution that meets your needs.
BAA Training teaches following EASA regulations and has many partnerships with European airlines, to which we often refer our best-performing students. So if you plan to build your future in Europe, it makes sense to have a word with us and choose a pilot training program that can potentially ensure you are successfully employed by one of the European carriers.
In contrast, if you have always desperately wanted to work for a major airline like United Airlines or get a FAA's Integrated airman certification, as an example, a different set of rules applies and schools that follow Federal Aviation Administration guidelines are better suited here.
It's time to get your student pilot certificate!
Embark on the enriching flight training journey that will eventually lead to great freedom, security, and adventure! With the right attitude and training, anyone can become a successful pilot operating multi-engine aircraft. So if you've ever dreamed about it, now is the time to make it a reality!