With the primary focus on the ACMI market, SmartLynx has operated for numerous carriers such as Air Malta, SBA Airlines, Finnair, Condor, TUI fly, DHL, and more. But let's start from the beginning.
History
In 1992, SmartLynx was founded by four professional pilots and one experienced engineer as Latcharter Airlines, an airline serving both leisure and ad hoc charter markets.
Since then, it has evolved remarkably from its cargo-focused origins to becoming a leading force in European aviation. Shifting to passenger charter services in the early 2000s marked a crucial moment, as the airline swiftly established itself as a customer-centric industry leader with a modern and efficient aircraft fleet.
Fleet
Currently, the following aircraft are 'in service' by the SmartLynx airlines: 29 Airbus A320s, 19 Airbus A321s, 6 Airbus A330s and 8 Boeing 737s.
"Along with the fleet expansion, our workforce is also increasing – currently we have 300 at the office in Riga, and we plan to hire about 40 more by the end of the year," said Zygimantas Surintas, CEO of SmartLynx, in a company press release last year.
Operational bases
SmartLynx Airlines' journey takes flight from the strategic hub of Riga International Airport. From there, the airline coordinates its flights, connecting travelers to worldwide destinations.
However, Tallinn Airport (TLL) in Estonia, Vilnius Airport (VNO) in Lithuania, Malpensa Airport (MXP) in Italy and Larnaca International Airport (LCA) in Cyprus are the airline's additional bases, where it positions its aircraft and conducts various operational activities such as maintenance, crew assignments, flight planning and ground operations.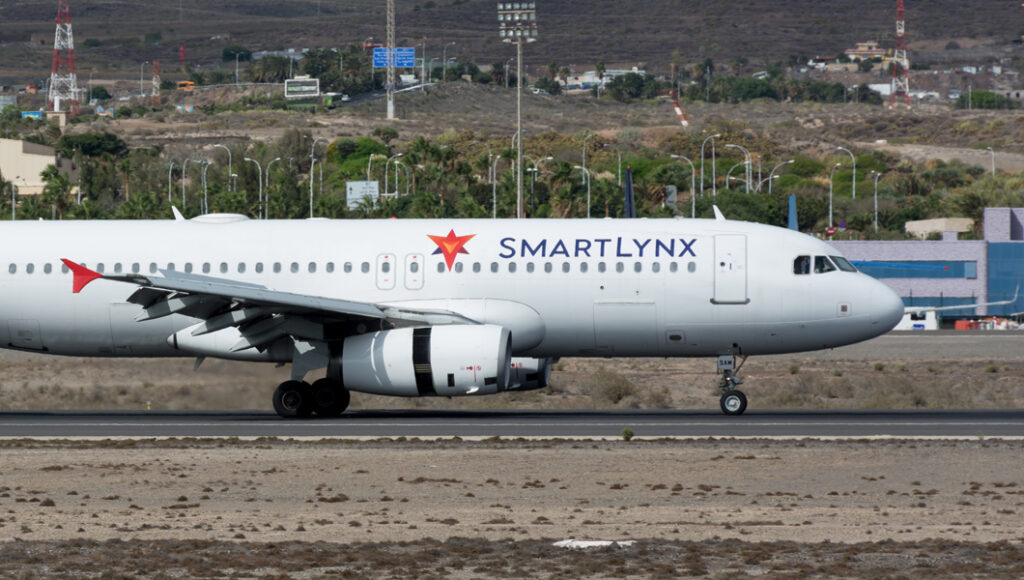 Destinations
SmartLynx company has served a diverse variety of destinations.
It has always had routes between major cities in Europe and popular tourist destinations, as well as connections between Baltic States (Latvia, Lithuania, Estonia) and various European cities. In addition, it has been operating flights to Mediterranean destinations, such as Cyprus and Greece, and had charter routes to leisure destinations, facilitating travel to beach resorts and vacation spots. Last but not least, routes to destinations in Africa and Asia serve leisure and business travelers.
Culture and benefits for pilots
SmartLynx Airlines nurtures a culture of teamwork and innovation, providing pilots with opportunities for skill development, career growth, and a supportive network. The airline's competitive salaries recognize pilots' dedication, while a balanced work-life approach enhances job satisfaction.
A former SmartLynx cadet at BAA Training and now a First Officer at SmartLynx, Keaton Rolls, says: "Now, with line training complete and a few hundred hours of flying later, I've come to realize that Smartlynx is more than just an airline. My colleagues share a similar roster pattern with 20 days on and 10 days off, so we spend lots of our free time socializing. These colleagues I can now call friends. Cabin crew, management, pilots… We're all one… At the same base… Running the same operation. Everyone is warm, friendly and quick to guide you when fresh to a base. It feels like home when you constantly see colleagues and friends around the hotel, making everything comfortable."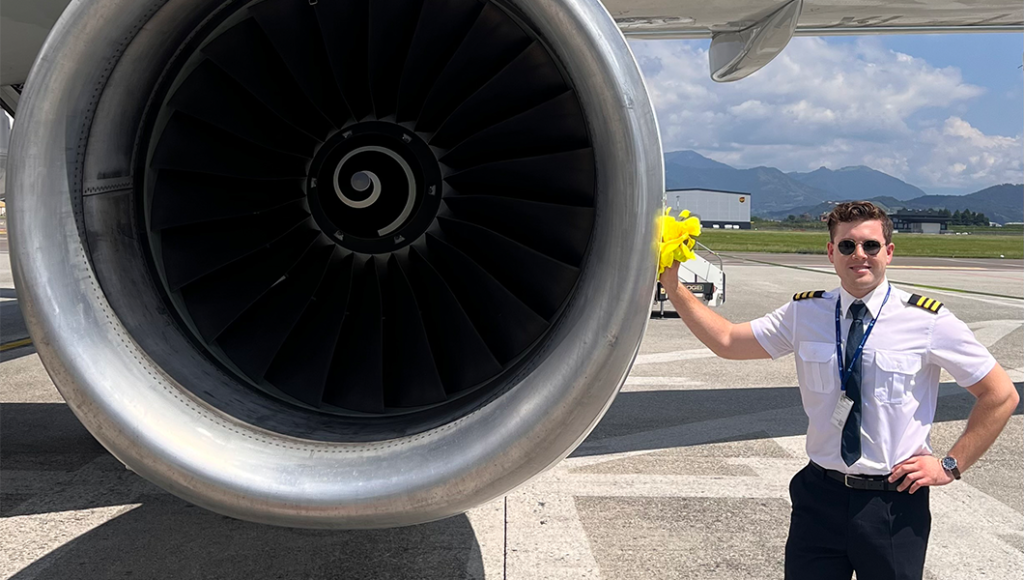 Pilot salaries
Pilot salaries can vary significantly and are influenced by several factors, such as experience, aircraft type, and specific roles within the company.
For instance, a recent SmartLynx job advertisement seeking an A330 Captain offered a range of 70,000 EUR to 80,000 EUR gross, providing a general understanding of potential earnings. On platforms like Glassdoor, reported salaries for First Officers at SmartLynx were around 42,000 EUR per year, as shared by a few individuals.
Recent News and Developments
Recently, the airline has received an Australian Foreign Air Transport Operator Certificate (FATAOC) from the Australian Civil Aviation Authority. The certification allows it to begin operations on flights to, from, and within Australia.
According to SmartLynx executives, operating flights to Australia has been integral to SmartLynx's strategic plans to expand its global flight network by entering new markets.
The certificate authorizes the airline to start operations in Australia with Airbus A330 aircraft, but it also plans to receive certification for A320, A321, and B737 aircraft types.
Your
PILOT CAREER
starts with a first click
Sign up now
Currently, the operator has 11 Airbus A321-200P2F but plans to increase this number to 13 by the end of the year while adding four more units by the end of 2024. SmartLynx is confident this model, which can carry 27 tonnes of cargo and has a range of 2,300 nautical miles, is perfect for the express market.
SmartLynx Cadet Program at BAA Training
Enrolling in a SmartLynx cadet program at BAA Training is a perfect way to pave the way to a pilot career at SmartLynx.
Candidates must be at least 18 years old, possess a valid EASA 1st Class Medical Certificate, be eligible to live and work in the EU, have a firm grasp of Mathematics and Physics and showcase personal competence through special tests and interviews to join the program.
Keaton Rolls shares: "I was a SmartLynx cadet with BAA Training from February 2021 to December 2022. I am now a First Officer on the A320 family based in Istanbul with Smartlynx's Turkish Airlines project. I was accepted to this cadet program during Covid, which I will forever be grateful for."
The training includes ATPL Integrated at BAA Training and A320 Type Rating and Base Training delivered by the airline. Successful applicants receive a conditional offer of employment from SmartLynx before training begins.
Keaton Rools adds: "The training with SmartLynx's approved training organization (ATO) was great, with all instructors having excellent ways of teaching and portraying to us, cadets, the capabilities of the Airbus. Furthermore, the line training segment was something I'll forever remember with great line training captains who have the patience to show you things and share their knowledge which they've acquired over many years."
Conclusion
To sum up, SmartLynx Airlines is a forward-looking and successful ACMI operator that offers unconventional work opportunities for airline pilots, providing great flexibility and a wide range of travel routes. The airline consistently expands its fleet, employee network, and customer base, making it an excellent choice for aspiring pilots. The positive culture within the company has been attested by those currently flying with SmartLynx (and not only Keaton), so if you are looking to join the aviation industry, SmartLynx might be the answer!